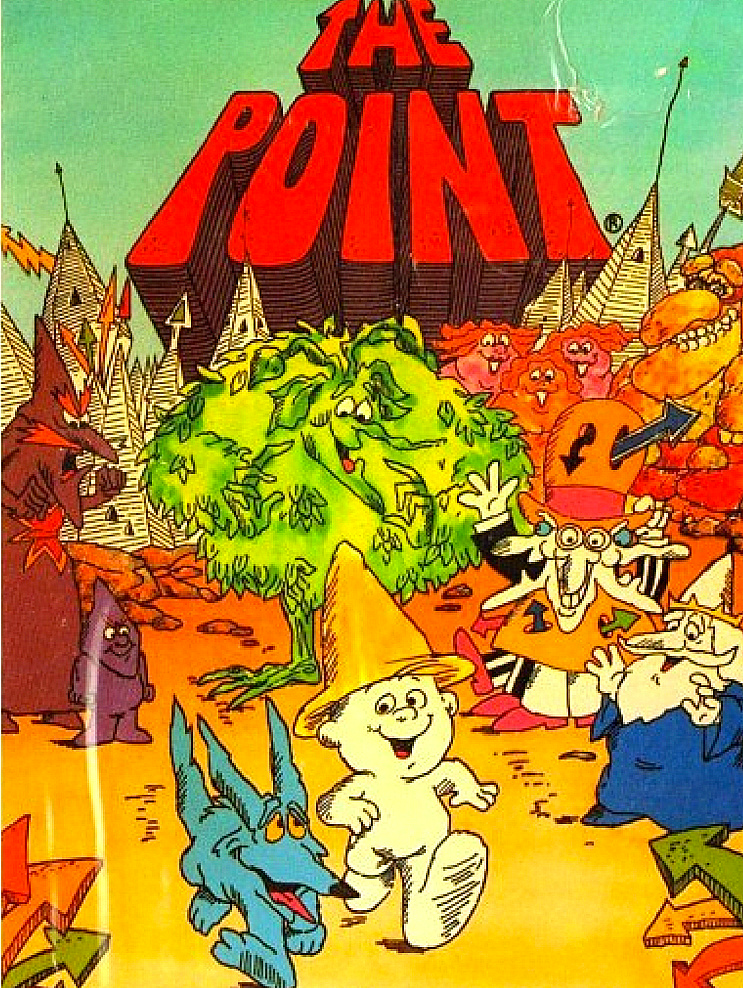 Still woke up too early, which is obnoxious because I spent enough time yesterday thinking, and talking to my wife, that I calmed down, and cheered up. (Is it indicative, do you think, that we use directional words to describe moods? Up and down? In and out? You spin me right round, baby, right round, like a record turning right round round round? Indicative, that is, because all directional words are relative: up is only up from my perspective; from someone's perspective in, say, Japan, my up is their down. Or their sideways.) But the fact that I woke up too early even though I wasn't upset should be a clear marker of the truth of the matter:
I'm not in control.
I don't get to decide how long I sleep; I sleep as long as I need to sleep, and then I wake up. When I need more sleep, I will go back to sleep. It's not something I can improve: it is what it is. I can try to remove the things that get in the way of my sleep — a new mattress would be swell, but mainly, I should drink less coffee and have less stress — but it's still going to have the same result: I will sleep as much as I need to, and then I will wake up. Feeling not entirely rested, feeling less than ideal. Because that's how it works, even though I might want to make it work differently, because I can't change things that are not in my power.
I'm not in control.
I don't like when that gets used as a therapeutic argument: you're upset about things, but you should just remember that you're not in control, and let it go. It's true, yes — but it doesn't do a damn thing to make me feel better. Like the argument that other people feel the same way: I don't think I'm unique, I don't think I'm weird — or at least not terminally weird. Knowing that other people feel the same way doesn't really change how I feel. It sort of makes me feel less stupid, which is comforting; but I mean, if I'm being upset over stupid things (say, things that are out of my control), knowing that other people get upset about those things makes me feel a little better — until I realize that those other people are just being stupid, too, when they get upset about things that are out of their control.
But while the thought that things are not in my control, and therefore I shouldn't get upset about them, doesn't make me feel better in the moment, it does help me work on what I need to do to make sure — or at least make it more likely — that I won't get that upset again over similar things. Because it's true: getting upset over things that not in one's control is a waste of time and energy. It is far better to accept the truth and move on, to things you can change or simply to more pleasurable thoughts and experiences.
So the truth is, in my opinion, that life does not have a point. So getting upset over things being pointless is useless: because everything is like that. Everything is pointless. Well, that is, everything is pointless in a specific kind of way: there is no external, eternal, absolute point. (Theists and those who believe God has a plan for us are welcome to disagree.) The universe was not created for a reason, to accomplish a specific goal; life was not created for a reason, to accomplish a specific goal. We are, in a cosmic sense, pointless: random. Just a thing that happens to exist. We as individual humans are the same: I was not created to fulfill a specific destiny; I was created by circumstances. I just happened.
But here's the rub: if I was not created for a specific purpose — then I am free to find my own purpose. To create a purpose for my existence. And part of me says, "Yeah, but why is something that you made up of any value? I mean, if people can just go around picking their own destinies, then who cares what destiny one person picks? I could just say my purpose in life is to eat Cheez-Its."
Right. Exactly right. That's the freedom of being an individual who is not part of a greater cosmic pattern. (Again, theists are welcome to disagree, but then, you all have your own comforting truth to keep in mind, which is that God has a plan for you.) I am free to decide that my purpose in life, the point of my existence, is to eat Cheez-Its. Which is great, because I happen to love Cheez-Its. I was just eating them last night. I shouldn't have been, they gave me heartburn; but hey, I couldn't not eat Cheez-Its — Cheez-Its are my destiny.
Of course, the price of having the freedom to choose is that you have to live with your choices: and you have to live with knowing that you made those choices. I got heartburn from my Cheez-Its. I don't get enough sleep partly because I drink too much coffee. I work in a profession that doesn't have any immediate, tangible evidence of my success: and I am dumb enough that I am skeptical of the evidence I do have of my success, like when other people tell me I'm a good teacher who made a difference in someone's life, my immediate gut reaction is "Pfff."
So this is the point: understanding that I am not in control of most things in life, that I am not in control of this nation's political circumstances, that I am not in control of the pandemic, that I am not in control of the ravages inflicted on us by late-stage capitalism, that I am not in control of the passing of time, that I am not in control of my students and how much they choose to get out of my class; is not comforting. It is not easy to accept. But it is necessary to accept: because it is the truth. When I have those existential crises that make me question what the point is, I need to remember that there is something — several things, actually, but one that is directly relevant in these moments — that I am in control of: and that is deciding for myself what the point of my life is. What my purpose is. What is my reason for being. And if I choose wisely, I will have something challenging to live up to; and if I can manage to do that, I will have reason to be proud of myself. Which will, hopefully, make me happy and satisfied, and not likely to wake up in an existential crisis.
That's the point.